Settings/General/Software Update
CLICK HERE TO UPDATE INNOVAPAD APP
Apple iOS 9.0 Changes:
Apple now requires BES accounts to accept the developer profile, go to:
Settings
General
Profile
Innovapad Profile
Tap Trust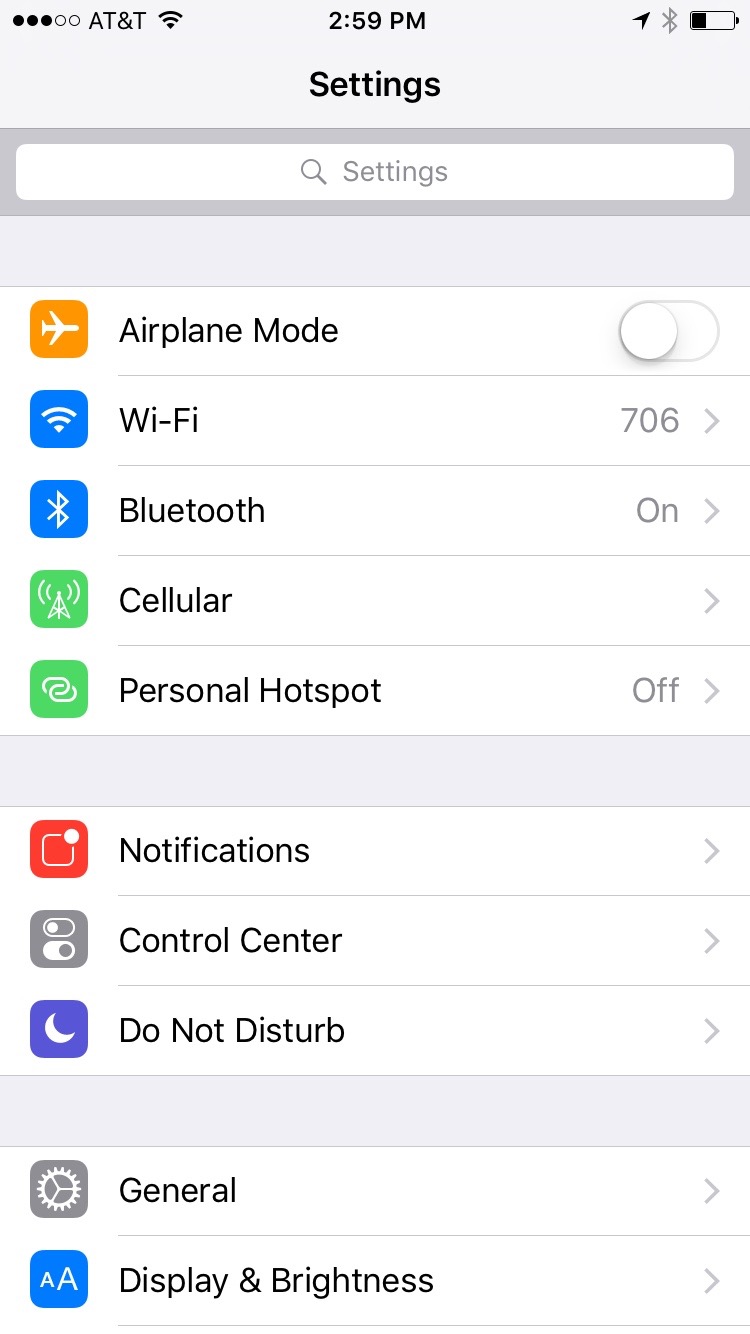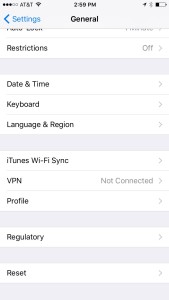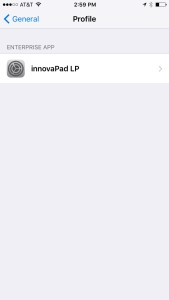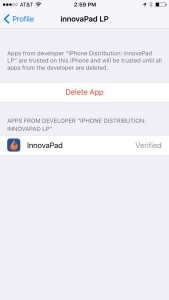 Apple iOS 8.0 Changes:
Make sure that your device is running Apple iOS 8.x.x.  To verify Tap Settings/General/About and look for
version in the list. This is a 5-10 minute process depending on internet connection, device will restart after update.